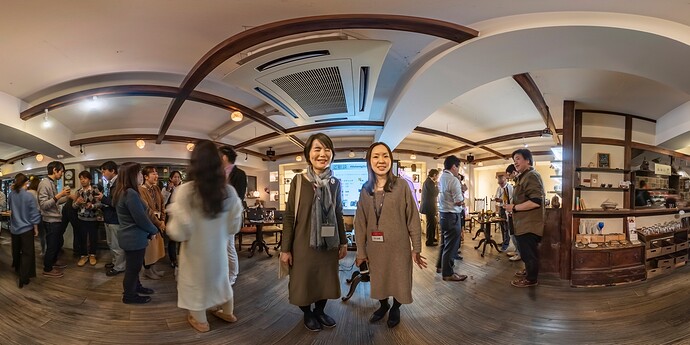 Caption; RICOH THETA Two beauties, #thetamtg2020 Osaka
We spent hours talking, eating, drinking and shooting with THETA users and RICOH engineers and staffs.
And I've talked a lot with THETA optical engineer and I noticed something important. "Changing F number(2.1,3.5,5.6)" is the most advanced and unique feature in 360 Cams' world. A famous professional photographer Shin'ichi Murata says in the video "絞れば手前からピントが合う。" My translation is as below.
Larger F number likes Closer objects.
That's true.
Hope you enjoy.
Toyo
The detailed reports;
Osaka
Tokyo