「第三回 私が見つけた!とっておきのTHETAスポット」(The 3rd. "The most stunning THETA Photo spot of mine") has been held since last Wednesday in Tokyo and Osaka. See the details.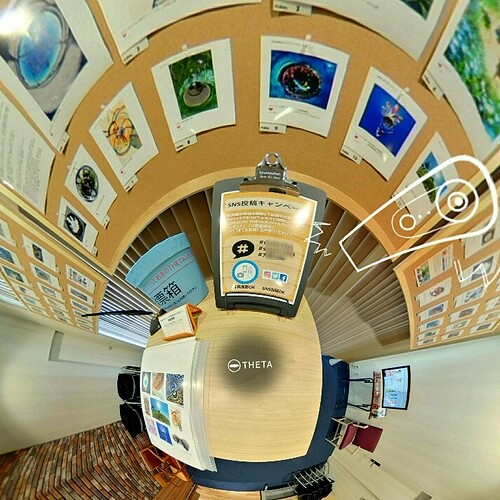 I visted the event of the second day in RICOH Imaging Square Osaka and shared my brand new THETA V's photo on Twitter. Why brand new? Yeah, because of HDR bomb exploded.You can see the virtual tour of RICOH Imaging Square Osaka on Google Street View and THETA.BIZ Tour. That's so cool!
Google Street View Link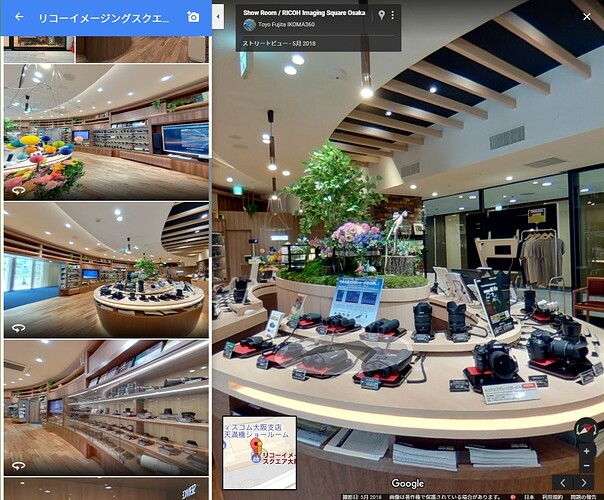 THETA.BIZ Virtual Tour Link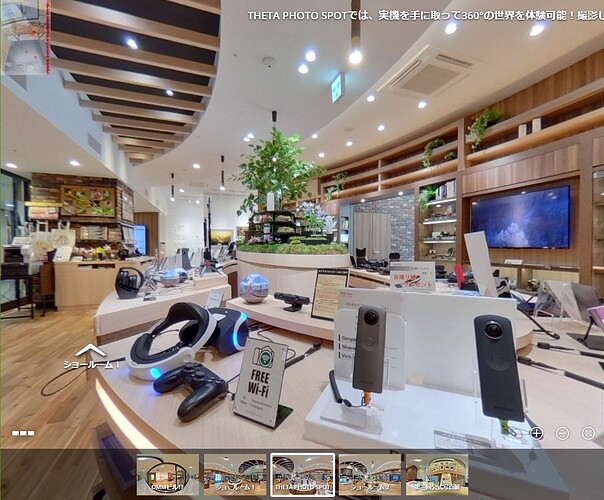 Which tour do you like?
This event in both Tokyo and Osaka will end at 2018.07.02. You can get a special small gift to share your theta photo of the event with the special hashtag on Twitter/Facebook/Instagram. hashtag? See my virtual tour again.
Thanks.