There are many ways to fix the tilt of a 360 image. Photoshop can adjust orientation with offset adjustment. Affinity Photo is also popular. If your viewer supports XMP data, you can edit the metadata. For example, in Facebook and most social media applications, simply drag the default orientation with your mouse.
I will show you a technique to use Hugin. It's not necessarily a best practice as it's a bit cumbersome. However, this technique may have a place in your toolbox if your viewer does not support XMP data. This technique works with any application, even applications that do not support pitch, yaw, and roll adjustments with XMP data.
Starting position of THETA image before editing
Starting position of THETA image after editing
Facebook Starting Position
To save you time, I'll repeat that you don't need this technique if your application is uploading a 360 image to Facebook or most social media sites. Facebook adjusts the XMP data using your mouse to set the default image.
Social Media Apps Have Easy Mouse Adjustment
Start Hugin
Drag THETA Image Onto Sphere
Switch to Move/Drag View
Left Mouse On Sphere
Change Default Image Format to JPEG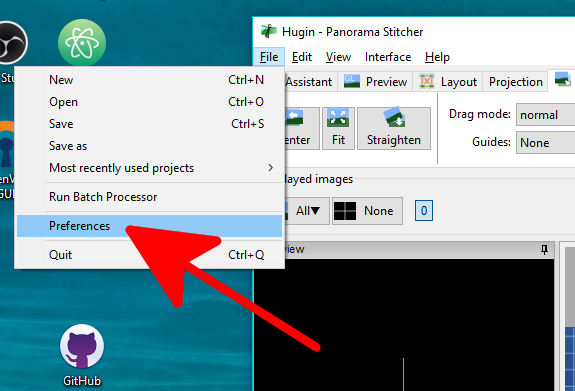 Save Hugin as *.pto file
Select Batch Processing Tool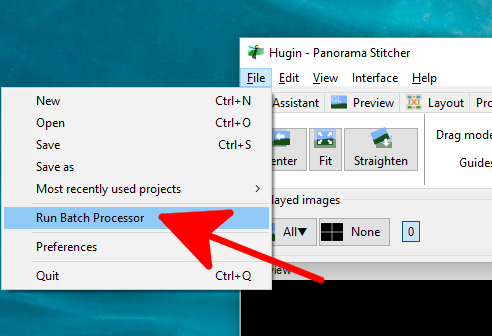 Select + sign to select Hugin project

Add Hugin Project File

Press Play to Start Batch
Edited Image File Saved to Disk
Other Techniques
Other Hugin Tutorials