Stitching Equirectangular Images to Remove BigThumb using Hugin
From @looeee, originally posted to Facebook: Carl Bennett
The first picture is made from a blend of the other two, removing myself from the image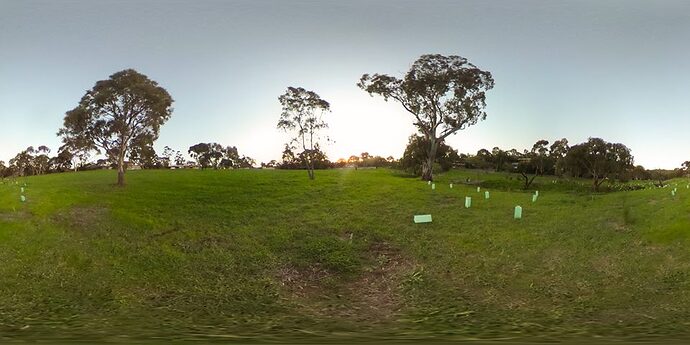 The finished result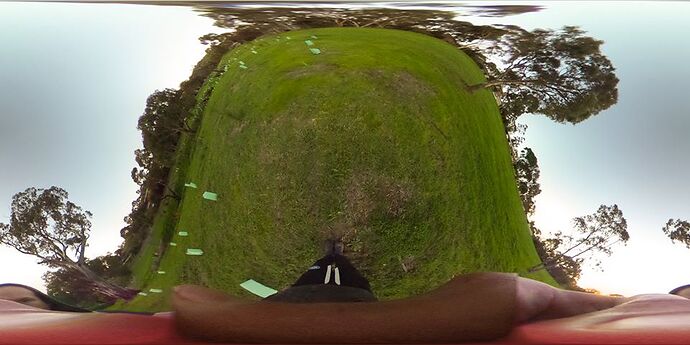 Standing on the one side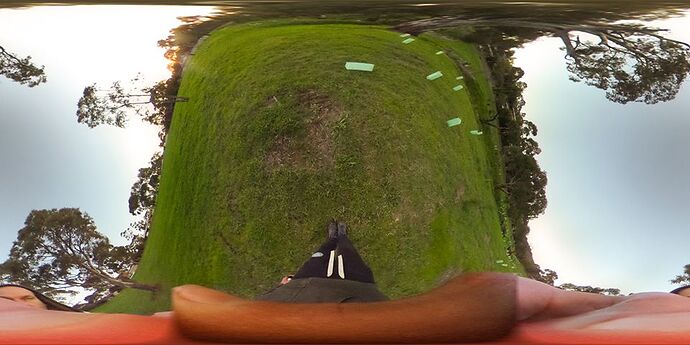 Standing on the other
Take two pictures with the camera on opposite sides rotating about the lenses. I look at a mark on the ground and keep the lenses above the same spot
Open both pictures in Hugin
Go to the menu Interface->Expert
Change to the Masks tab
Click Add new mask and draw roughly around your outline. Left-click adds a new point. Double-click ends the mask.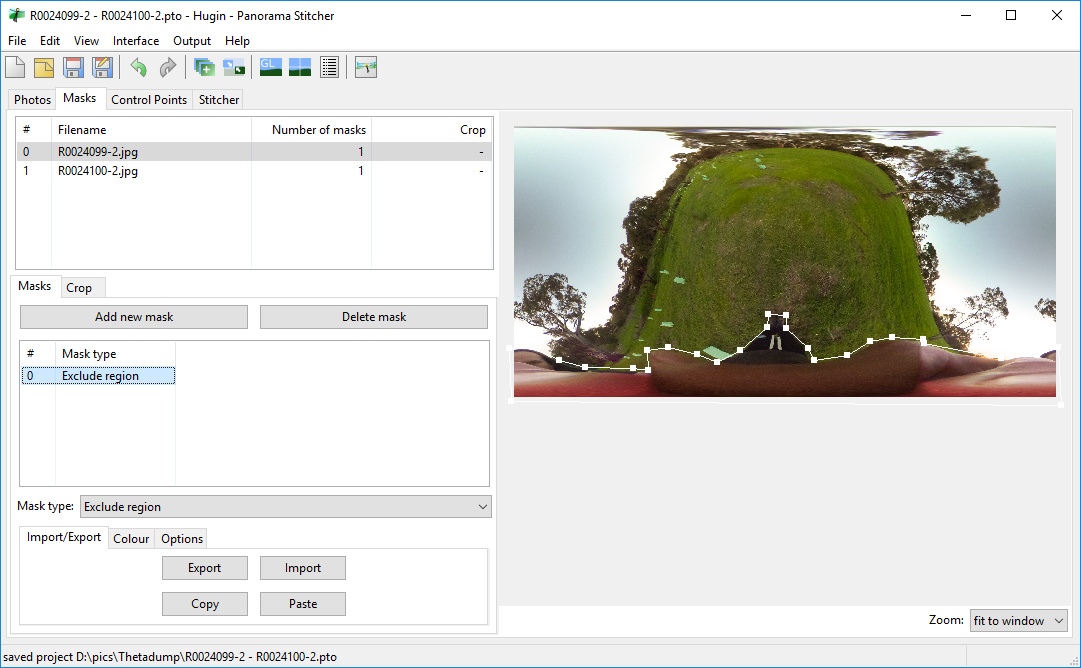 Change to the second file and repeat, adding a mask
Go to the menu Interface->Simple
Push Align (Note: this does not always work in which case you will need to add control points yourself. If there is demand I can add this in another tutorial)
Go to Move/Drag and straighten your image (left mouse to move, right mouse to turn)
Return to Interface->Expert and switch to the Stitcher tab
Click on Calculate Optimal Size
Push Stitch