The Z1 and the X both have video formats that have high resolution low fps video with a CAMM IMU data track. I'm looking for libraries that can provide easier access to the IMU data from RICOH THETA video files.
thanks to @Jordi_Vallverdu post, our summer intern was able to produce several datasets from the RICOH THETA Z1 3.6K (2 file) video format.
I started looking for next steps for the intern. The Fusion project comes with two Python sample scripts.
Although there is a pip package for imufusion, it didn't work with the advanced example.
I was able to build the Python library imufusion with python setup.py install and run the sample program.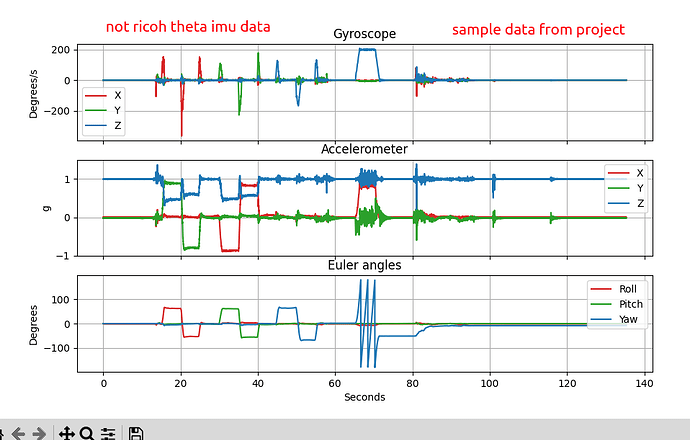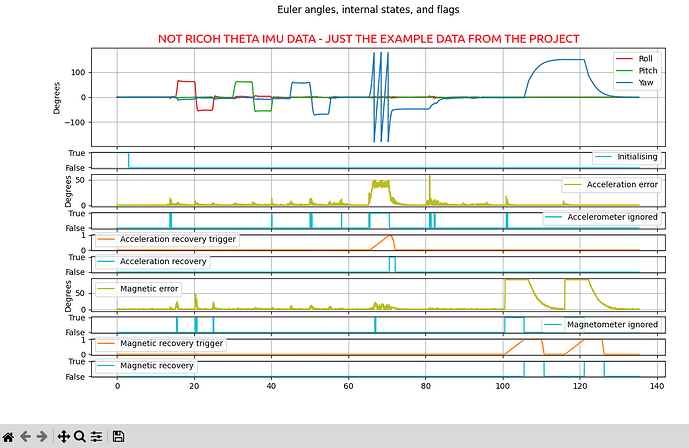 The data is a csv file. it looks like I can get the same data from the THETA video files.

However, I can't find the Magnetometer data in the THETA video files.
The next step could be to parse the THETA CAMM data and put it into the CSV format, then run the imufusion library on it.