From the line blog.
Viewing 360-degree photos
360-degree photos are fast becoming one of the most popular tools for sharing memories in a way that's really immersive. And now you can share them in your chats.
Your 360-degree photos are marked with a special icon so you know they're ready to go before you send them out.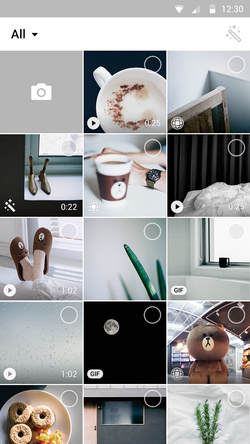 Once you open up a 360-degree photo, you can explore it and move around in all directions for a truly panoramic and immersive view.