The following is a machine translation of the RICOH 360 VR Presenter press release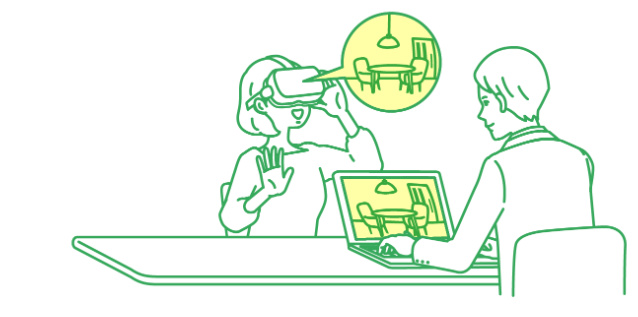 original Japanese
"RICOH 360 - VR Presenter" capable of customer service of VR utilizing THETA 360.biz
~ VR terminal can simultaneously browse images browsed by computer etc ~
June 6, 2018
Ricoh Company, Ltd
Ricoh Co., Ltd. (President & CEO: Yoshinori Yamashita), as a new service of the cloud service "THETA 360.biz" capable of displaying a 360 ° all-sky image on your website, We are developing and offering the service "RICOH 360 - VR Presenter" that allows simultaneous viewing of images of ° on a personal computer or the like.
"THETA 360. biz" is a corporate cloud service started in October 2014. It is a service that displays 360 ° images taken with the all-sky camera "RICOH THETA" dynamically on your website. Since the start of service, we have utilized it for various customers including real estate industry, sightseeing and accommodation business, and contribute to improvement of business efficiency, and end users visiting the website can view images at all angles of 360 ° , We are improving the new user experience / space recognition effect.
With the newly added "RICOH 360 - VR Presenter", for example, the property reviewer who came to a real estate store not only sees the property in the virtual at the VR terminal but also the information that is being seen and the person in charge of the customer service Since it can be shared at the same time, accurate customer service becomes possible.
Also, at the travel agency, at the time of proposing a travel agency to the travel reviewer, by making a VR experience at the shop and receiving a customer at the same time, it is possible to improve the contract rate and improve the satisfaction level of travelers' traveling destinations Contributing to.
The service of "RICOH 360 - VR Presenter" will cooperate with NURVE (NAVE), which provides VR content distribution platform for enterprises, and will provide VR terminals and support.
The usage fee of this service is 20,000 yen per month (excluding consumption tax).
In addition, this product can be viewed at Ricoh Booth (G - 07) of "Rental Housing Fair 2018" to be held at Tokyo Big Sight on June 12 and 13.
About Nurve Corporation
Nurve Co., Ltd. (Nurve) was established in 2015 as a market leader in the VR industry, aiming to "realize services that change people's lifestyles." From "buying and experiencing" to "experiencing before buying".
With VR technology, Nurve creates an unprecedented platform that fundamentally changes purchasing patterns, helps companies to make rapid decisions and improve ability to respond quickly, and also helps improve customer satisfaction of companies We aim to provide a system.
---
This is a machine translation of the Japanese announcement. Original.
---
Below is a machine translation of portions of the Nurve web site. Where applicable, I translated portions manually.
Industries that Nurve is focused on:
Automobile
Travel
Real estate
Aerospace
Factory automation
Weddings
Helping Potential Customers Visualize the Buying Experience
---
Craig's Business Analysis - Making Money in VR Today
Visualizing products before you make a purchase is an important part of the buying experience in Japan where it's common to see very nice displays of food that are made from plastic. In the scene below, the food on the shelf is fake, not real.
Improving the buying experience
It appears that Nurve is focus on the buying experience, making it easier for potential customers to assess if they'd like to purchase the product or service prior to committing to buy.
It's also important to note that the initial applications focus on still images in the headset, not video or live streaming.
Other companies like InstaVR and HoloBuilder also focus primarily on still images. InstaVR recently got $5 million investment to reduce the costs of corporate training. HoloBuilder is focused on construction site documentation.
Reducing costs of corporate training
Construction site documentation
Evolution of Business Models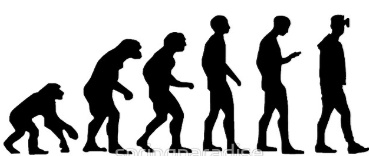 The first wave of VR businesses focused on concepts such as a VR image tour that were broadly applicable to any use.
The second wave of VR businesses focused on a specific industry such as real estate.
The current wave of VR businesses are focused on a specific work process such as buying, training, or documenting.
Why 360 Still Images?
Although there is tremendous interest in 360 video and live streaming, the technology is new to many end-users and businesses. 360 images have been around for several years and businesses have been building services and software around 360 images for 2 to 5 years. Their products are now mature and making money.
Still images also offer technical advantages for some applications. They offer higher resolution in a smaller file size compared to the large file sizes of 4K images. For live streaming, businesses have to figure out a reliable way to stream 4K video over the Internet to end-users while maintaining high resolution. Although YouTube and Facebook support 4K live streaming of 360 video, there needs to be good Internet bandwidth.
RICOH THETA V as a Business Platform for 360 Media Creation
The technology for 360 videos and live streaming is definitely usable today. It's up to business people and developers to leverage this new technology to build new businesses or give their existing business a competitive edge. Fortunately, the RICOH THETA V can take excellent images and video as well as stream in 4K video. It's a great platform to use for current businesses as well as offering a way to Wow customers with new experiences such as 4K 360 video with spatial audio.