RICOH announced the RICOH R today for developers. This camera is intended for developers and has many features that we've wanted in the THETA S, but were not available for developers.
Stitching inside the camera so that it outputs equirectangular format (current cameras on market requires separate software)
USB control of the camera in live streaming mode
Source code for the video control tool in live streaming mode
Appears to have fixed overheating problem to enable minimum of 24 hours of streaming, potentially usable indefinitely
HDMI output will be in equirectangular format
This camera is initially not intended for consumer use and is only available as a development kit. As it is intended for use with other equipment, the RICOH R Development Kit has no internal battery. I believe that the lack of internal battery will help with the overheating problem of the current THETA S. The case design also resembles a heat sink and will help with the cooling. The camera can live stream for 24 hours.
Would love to see if the camera can be turned on with the USB cable. I don't see a button on the case, so I think you just plug it in and use it like an USB webcam (I hope it works this way)
I'm itching to get my hands on this unit and will try and get a Dev Kit as soon as it's available. Sadly, the Pre-order button is not active today. On the YouTube chat at CES, I heard that the RICOH R DevKit will be available in April.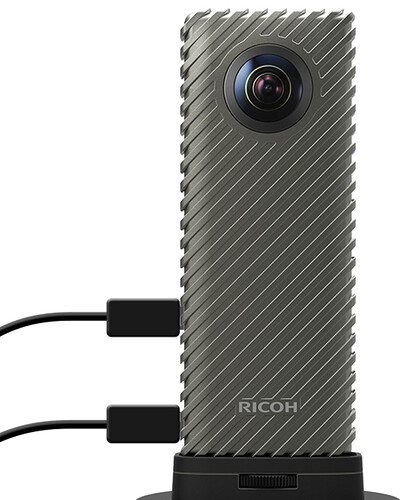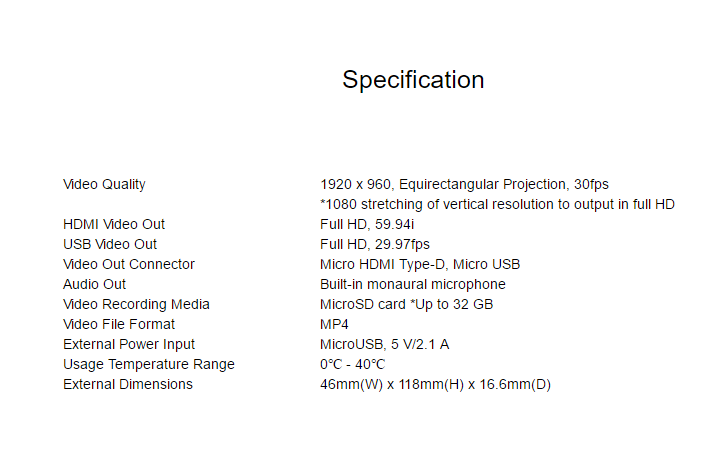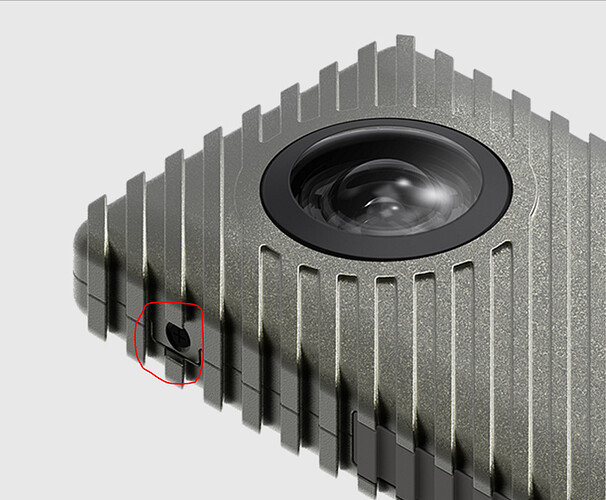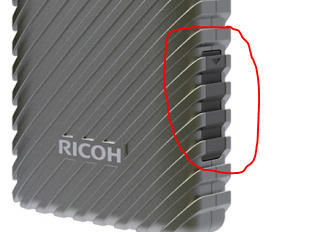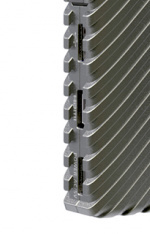 From UploadVR
The development kit for the RICOH R, in addition to 24 hr continuous recording, will also livestream 360-degree video in 2k resolution with 30 frames per second for a full 24 hours as well. Livestreams are output via USB or HDMI, while recordings are saved on a lightweight micro SD card. Files are saved as MP4s in H.264 format with an estimated file size of approximately 120/MB per minute. An AC adapter is required — the camera does not have a built-in battery.
The dev kit will come with the camera, a stand, a downloadable SDK, image-control tools, and source code. The RICOH R camera stitches the images into a fully spherical format inside the camera body itself, whereas the Theta requires output to a separate software on PC or mobile to become fully 360.