There's a new library for RICOH THETA mobile app developers on the ricohapi GitHub repo.
The library makes it easy to use the RICOH THETA API v2.1 that we're all using for mobile app development.
Demos and source code are available for:
Android Test with Pixel 2 and RICOH THETA Z1
Image display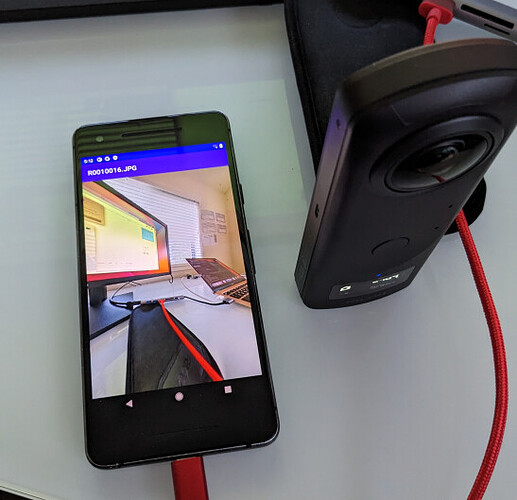 image navigation - same image rotated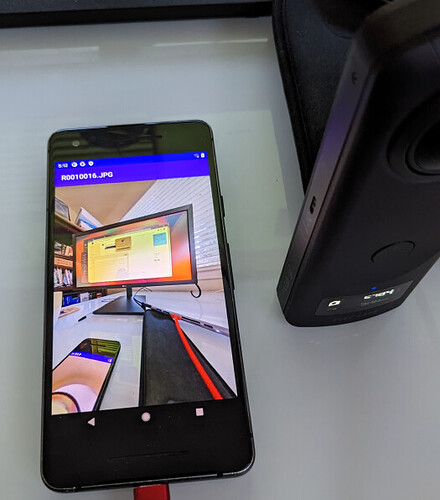 live preview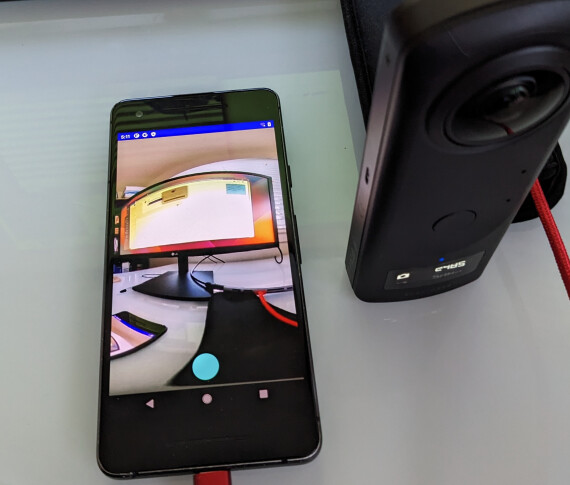 demo interface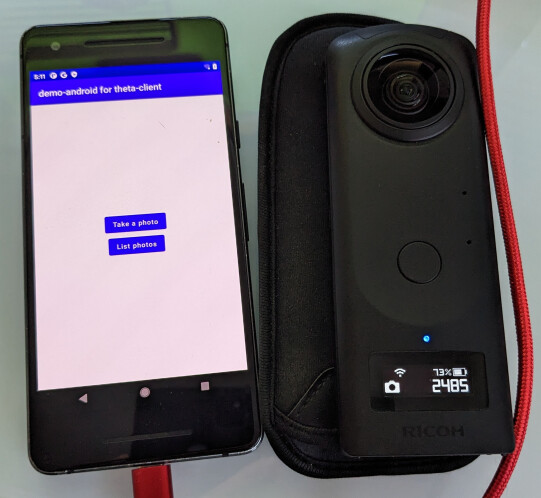 THETA Client
This library provides a way to control RICOH THETA using RICOH THETA API v2.1. Your app can perform the following actions:
Take a photo and video
Acquire a list of photos and videos
Acquire a JPEG file and MP4 file
Acquire the status of THETA
Acquire and set properties of THETA
Supported Environments
Android native (Kotlin)
iOS native (Swift)
React Native
Flutter
Supported Models
THETA X
THETA Z1
THETA V
THETA SC
THETA S (firmware version 01.62 or later)
Directory Structure
theta-client

demos: Demo applications
docs: Documentation
kotlin-multiplatform: Library body (Kotlin Multiplatform Mobile)
reactNativeMain: React Native package
flutter: Flutter plugin
---
For the test, I used Android Studio Electric Eel on macOS 13 Ventura.
I added the path for my Android SDK to local.properties in the project root.
I tested on an Pixel 4a AVD and physical device Pixel 2 connected to a RICOH THETA Z1.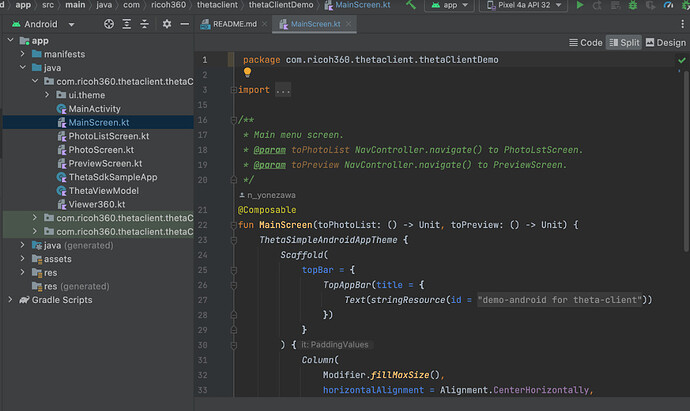 The library looks great and I encourage all mobile developers to check it out.
If you check out theta-client, please post your experience.