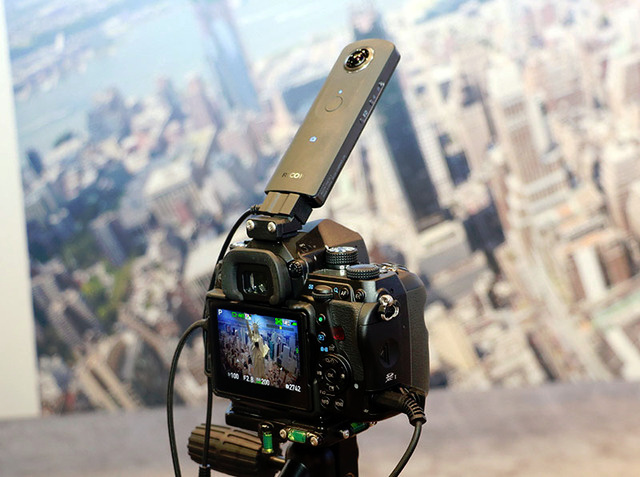 Phile-web published a great article in Japanese that provides a fascinating overview of the RICOH demos at CES. One of the most interesting demos was new technology to allow Pentax DSLRs to work with the THETA S. This is a concept demonstration that is not available for sale right now.
The THETA slots into the hot shoe of the DSLR. Both the THETA S and the DSLR are triggered simultaneously with a remote. RICOH's demo software analyzes where the DSLR high-res image fits into the 360 image taken by the THETA and swaps it in. Cool.
Users can get the panning effect at the low-res of the THETA plus a high-quality view from the DSLR for the central part of the image. This article mentioned that RICOH may use cloud-processing for their multi-image technology.
Zoomed on THETA image.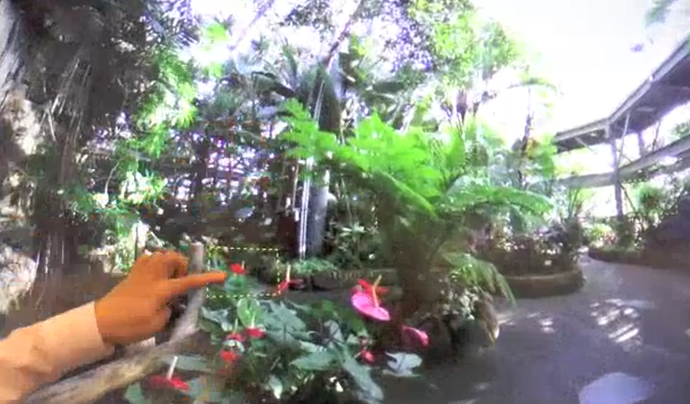 Zoomed portion on yellow box with automatic switching to Pentax DSLR image.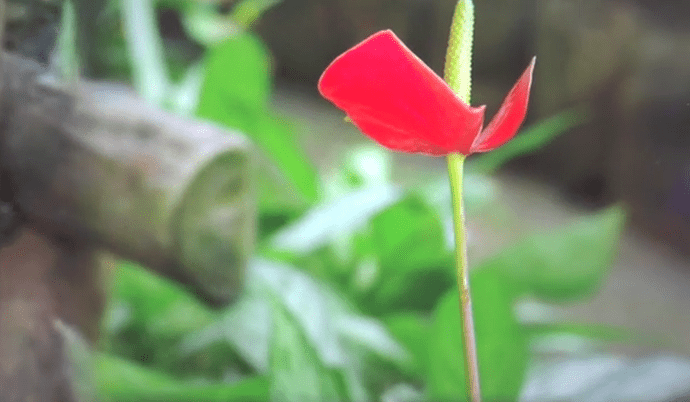 ---
The DSLR can also take a movie and slot it into the THETA image.
The RICOH Multi-imaging Technology looks like an interesting way to capture full 360 views and automatically integrate it with high-res digital images that is the main focus of the scene.
Video of demo.
According to Mr. Kohta Nagai of RICOH, the technology uses both positioning matching of the two images as well as object recognition technology.
---
Another example
In the image below, look for the dotted yellow line that is the focal point of the image that will be overlayed with the DSLR image.