Senseekan by team Mousou Institute of Technology provides a live streaming video from a THETA S broadcast using WiFi. The transmission is enabled by a Raspberry Pi to a VR headset on the surface. Overview is here. Senseekan was developed as part of Yahoo! HACK DAY 2017, Feb 4th and 5th in Akihabara, Tokyo. Everything was developed in a 24 hour period.
Screenshots and text below are largely derived from their video.
The team's goal was to make it possible for anybody, anywhere, to experience being underwater, allowing, for example, a hospitalized grandmother to enjoy the pool with her grandchildren, or a fisherman to see what's hiding around a log. Senseekan could also be used for virtual scuba diving or for searching for items lost over the side of boat.
Senseekan is unique because it uses the THETA S 360 degree camera, which makes the experience much more immersive for the user - you can look in any direction you want without having to mechanically turn the camera.
The bulk of Senseekan remains on the surface, with only the camera being lowered into the water. This is noteworthy because it means Senseekan's cost can be reduced to 1/10 of what competing diving robots cost while giving the user a larger field of view.
Remaining on the surface is the key to Senseekan being wireless. Wireless signals like bluetooth, wifi, and cellular signals do not penetrate the surface of the water, so diving robots to date have needed a wired connection back to a computer. Senseekan maintains a wired connection to its camera, but once the signal has made it up to the surface, Senseekan can forward it wirelessly using a variety of protocols.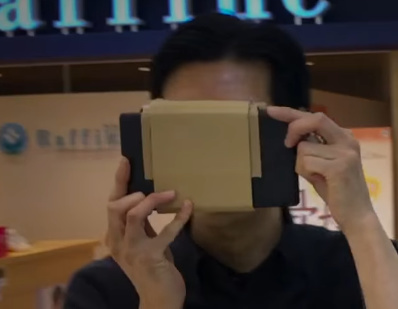 Senseekan is play on words, combining the Japanese word for "submarine" with the English word "see".
Code Available Soon
I am in contact with Team Mousou Institute of Technology and confirmed that they are planning to release their control code once they clean it up a bit. Check back here for updates. This is the note from the dev team.
I have most of the code in a repository that I was planning on making public, but it still needs a little bit of cleanup before it's ready to go. I'll send you a link once I get the missing pieces added in.
Contacting the Dev Team
If you would like contact Team Mousou Institute of Technology, please write your comments under their YouTube Video.