Released!! Streetview Studio on May 23rd, 2022. "…a new imagery management platform from Google that was designed to simplify your workflow and solve some of the biggest challenges users have told us they face when uploading 360 imagery…"(written in Streetview Trusted Help)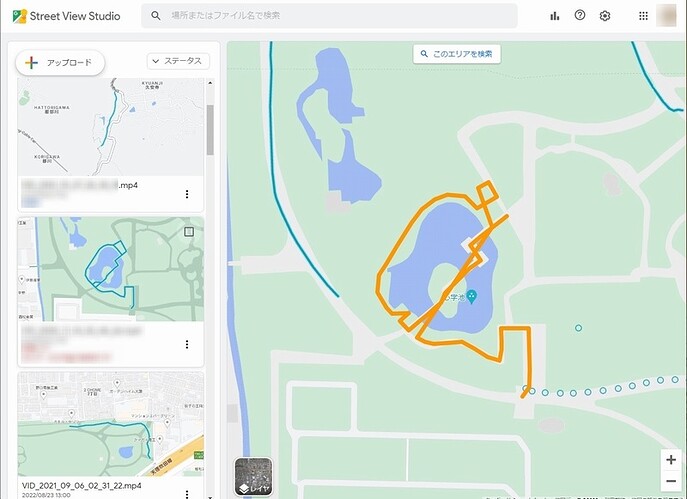 Streetview Studio is the official web-based tool that anyone can use at free of charge. For more detailed infomations, see the public announcement in LocalGuides Connect.
How to use it.
It's quite simple. Just upload a video file(.mp4 or .mov) with geo location data and it automatically start proccesing of creating Blue Line on Maps.
Examples;
1.Mark Cummnis uses THETA X(8K 2fps 20min 2.32GB)
Video shooting in 8K 2fps is good for the hinking road. This format supports Google CAMM track. The plugin might enable us to directly upload the videos to Google. It's the easiest workflow to make Blue Lines on Maps.
2.Toyo Fujita(Juantonto) uses THETA Z1(Single DNG)
I captured the Streetview imageries above in 2020 and published them from GoThru. However the result got very sad due to "Dots"(not line) on Maps. The sequence seems to be so complicated.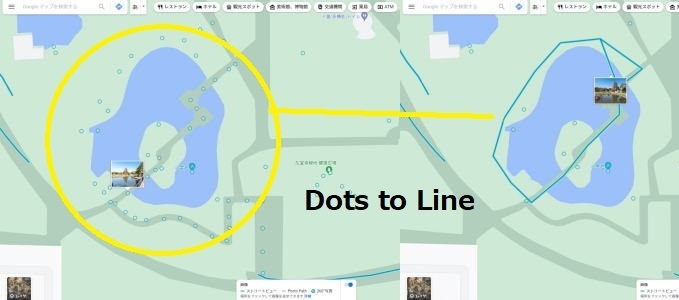 I can't give up. Some of images deleted and re-aligned around the pond. And then, converted them into the video(.mp4) with using JPG2VID(tool of UL2GSV suite). The tool also creates .gpx file.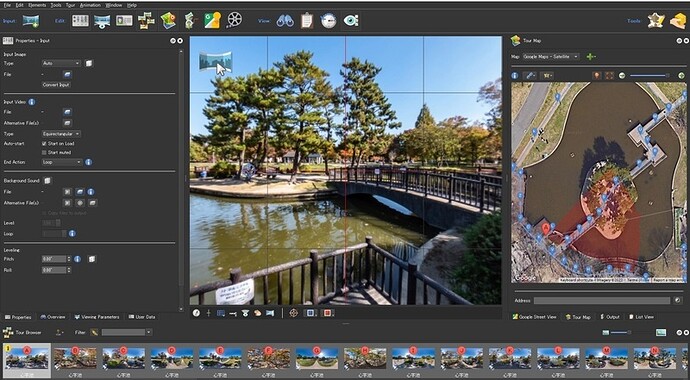 Now you can see Blue Line around the small pond on Google Maps. This is one of my success stories "Dots to Line" with using Streetview Studio.
You don't need to pay any subscription fees. However, I donated to UL2GSV suite as an occational user.
X users should play with Streetview Studio. It's cool.
Toyo